ADVENTUROUS ENGAGEMENT SESSION POLAND
The wedding photography season has ended for us a few weeks ago with an adventurous engagement session of Dagmara & Radek in Poland. After some good time during Christmas and New Year, we have something to blog before the new beginning.
We would like to go back in time a little bit to our trip home, to Jelenia Gora, Poland, meeting Dagmara & Radek and capturing their little engagement story. Radek is my "old friend" from primary school! We haven't properly seen or hand around each other for many, many years since. That's one of the best reasons why we love photography, it simply connects people.
Dagmara, Radek's very soon – wife, invited us to their very recently bought (future) home. We loved the place straight away. It has a long history, and for us, it has a soul and of course, an amazing light that we constantly are looking for!
We spent a really good time getting to know each other better, realizing how we changed for past years and where our life paths went.  Sharing experiences with people we meet and finding out how they see the world is very valuable for us. Talking about plans for the future, passions and just simply about life we all share is something that we love to do. Speaking about the passions, Dagmara & Radek love coffee (we are little coffee freaks too!). They even run their own coffee shop – check it out!
Time flies when you share it with good people, so after we noticed, it was almost evening.
Dagmara & Radek surprised us and planned a little ride with the sunset on his cool motorcycle called "cafe rider" to the areas I know from my childhood. It was something cool for their adventurous engagement session!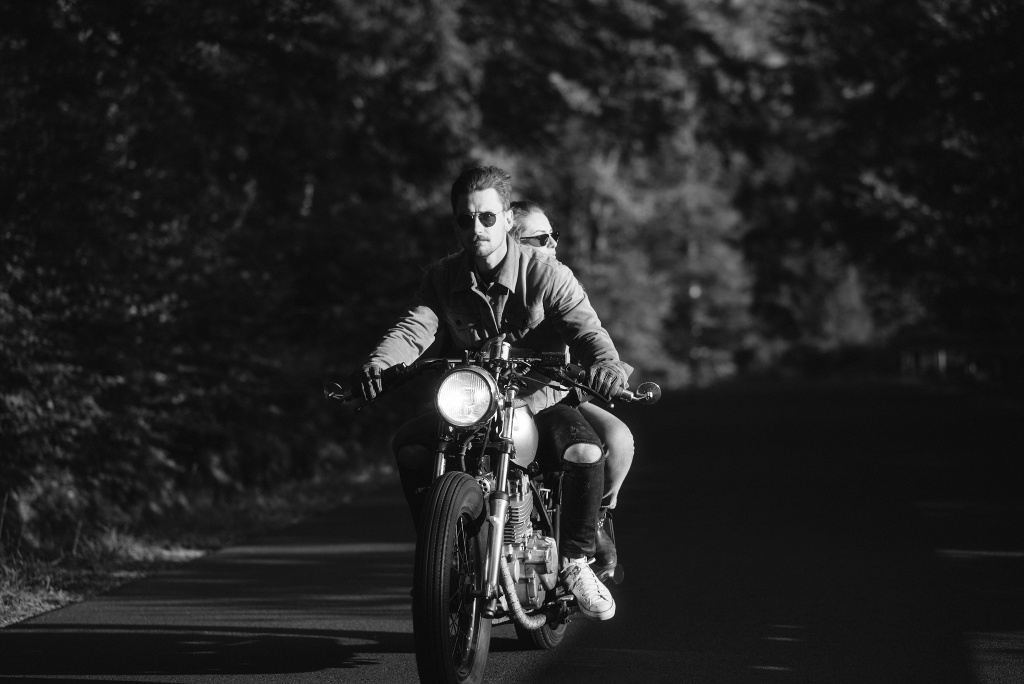 ADVENTUROUS ENGAGEMENT SESSION POLAND
If you would like to be informed about new posts, leave us your e-mail.